Office Chic - Featured Glamorous Dresses
Tasteful, elegant and suitable for autumn usually means a fulsome and lengthy dress. In terms of colors, deep autumnal reds, yellows and browns match the season, but feel free to go with the colors that work best on you.
If black's your thing stay true to your soul but add lighter accessories. A little lace or a high neck can be just as impactful as a mix of shades. And a chic cut is always good.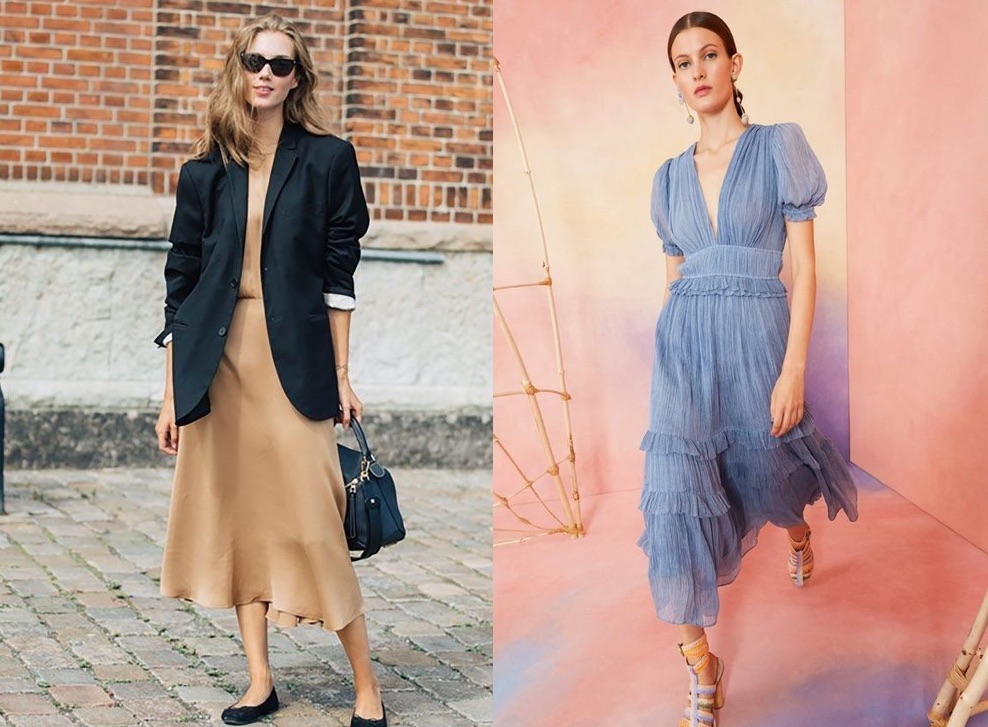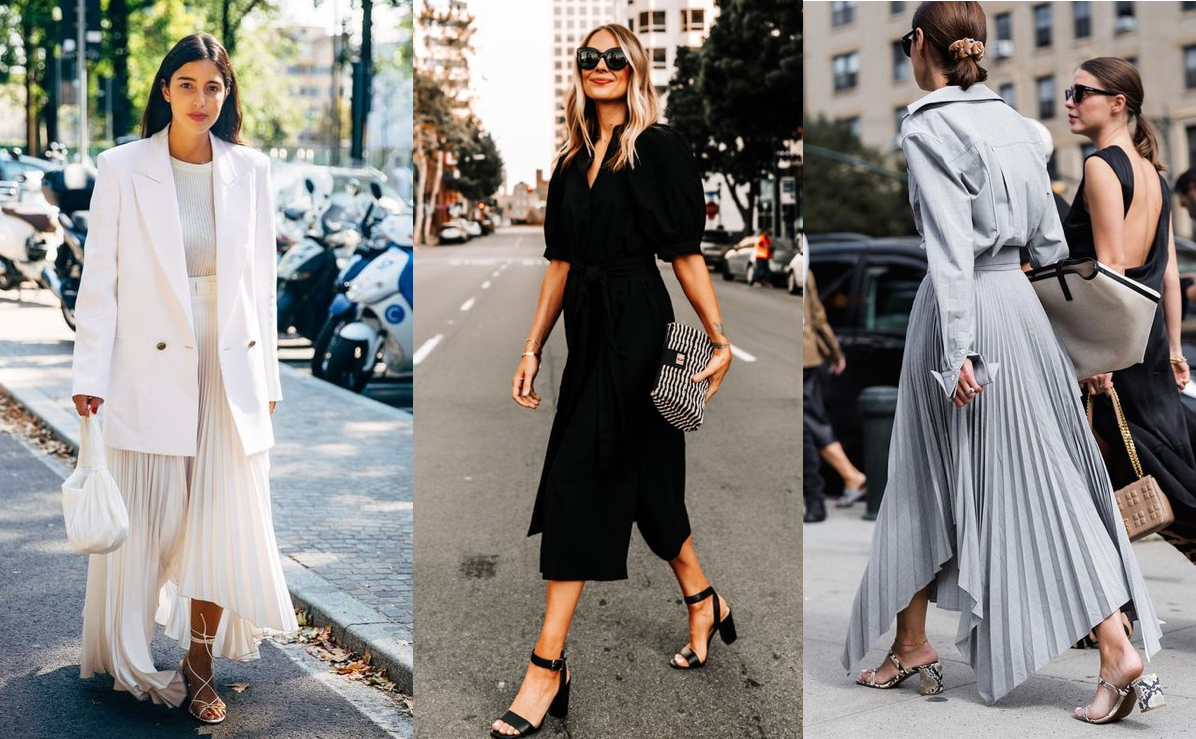 Interpreting the line between formal and casual often boils down to matters of length , cut and practicality. Dresses can also more readily incorporate patterns or a mix of colors, while their shorter length and forgiving fit allows you to socialize more easily.
Simplicity gives you more scope with accessories, though the first rule is always fine and dazzling jewels and bags.