Mix and Match fashion - Sneakers Win!
Let's be honest – sneakers with jeans has never been a fantastic match, partly because they've become the kind of thing you wear to cut the lawn or take the dog for a walk.
Obviously sneakers look great with sportswear, but that's something we take for granted now, to the extent that trendsetters are even moving away from sneakers with their tracksuits.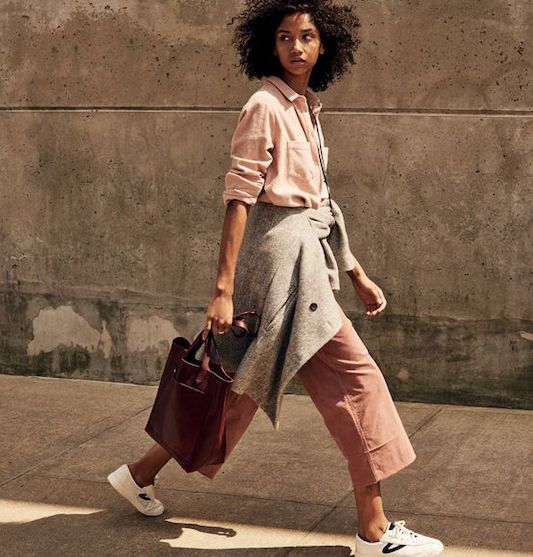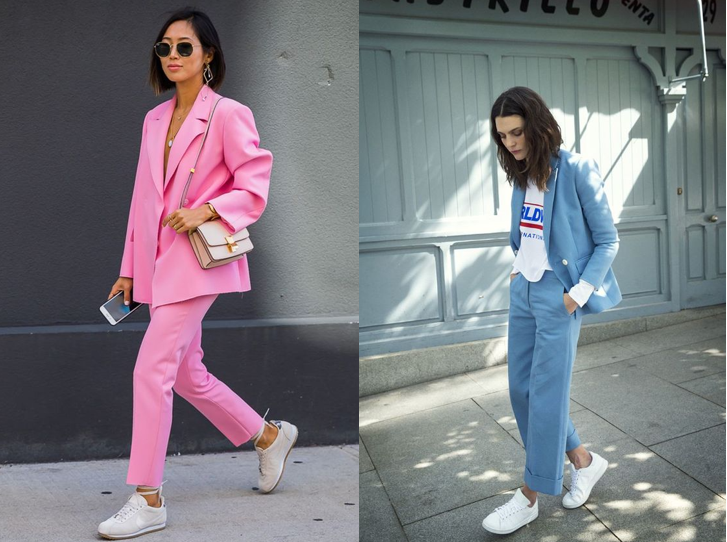 So sneakers have found a new friend in sleek ankle pants – you can wear them to and from the gym and work, crisp and super clean to match your t-shirt. Perfectionists will even have the stripes matching the suit pants – classy.
There you have it, a multitude of options when thinking about shoes with ankle pants. For a quick shift in style every day without dramatic changes, try different colored or patterned socks or show a little bare ankle.